Engage: Distribution list changes
We've enhanced the distribution list section for email campaigns so that you can manage your users directly. Adding users is also done by either searching for the user, adding all users of a company, or by selecting users with a label.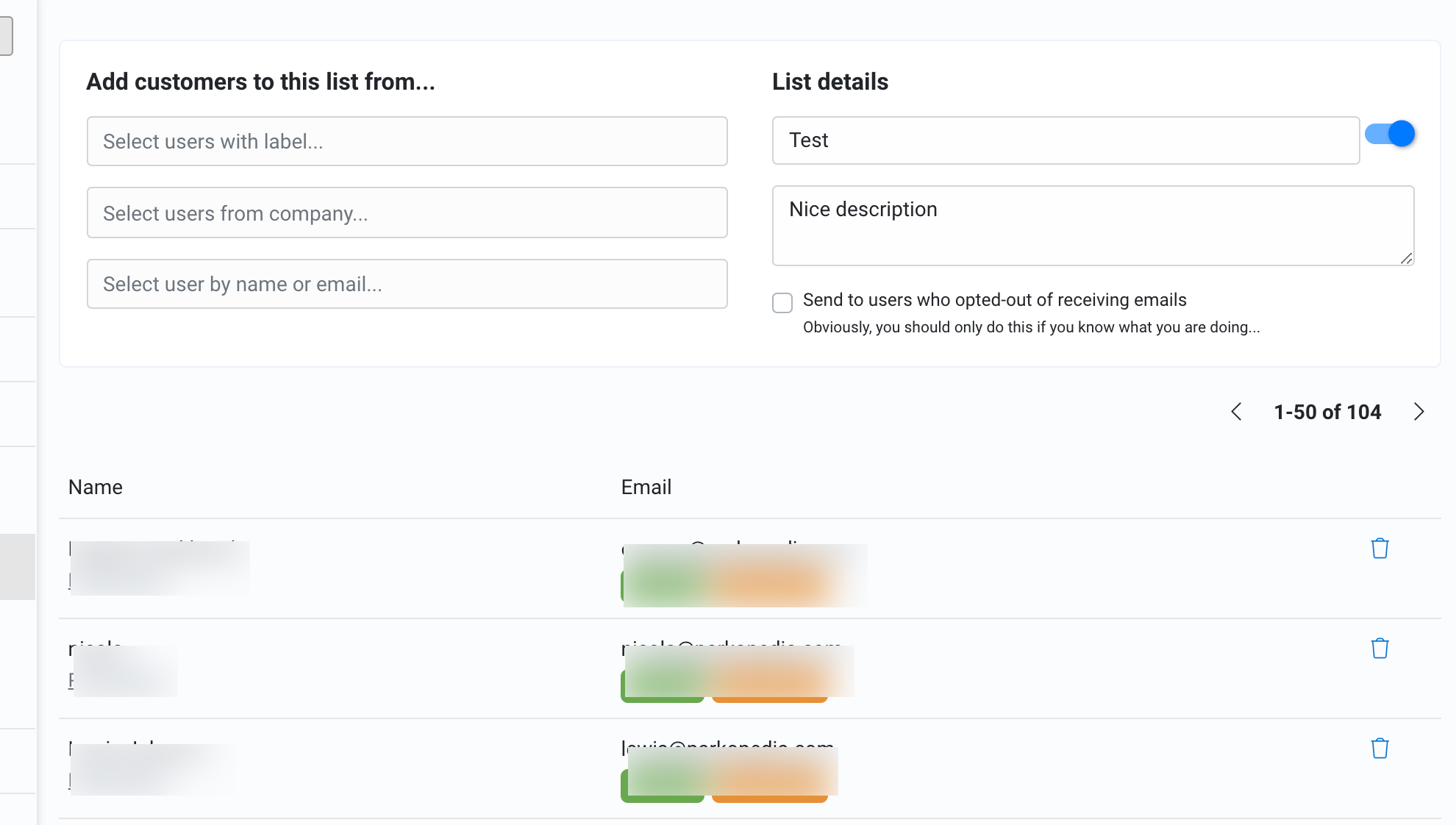 The new distribution section is about to be pushed to our servers now.